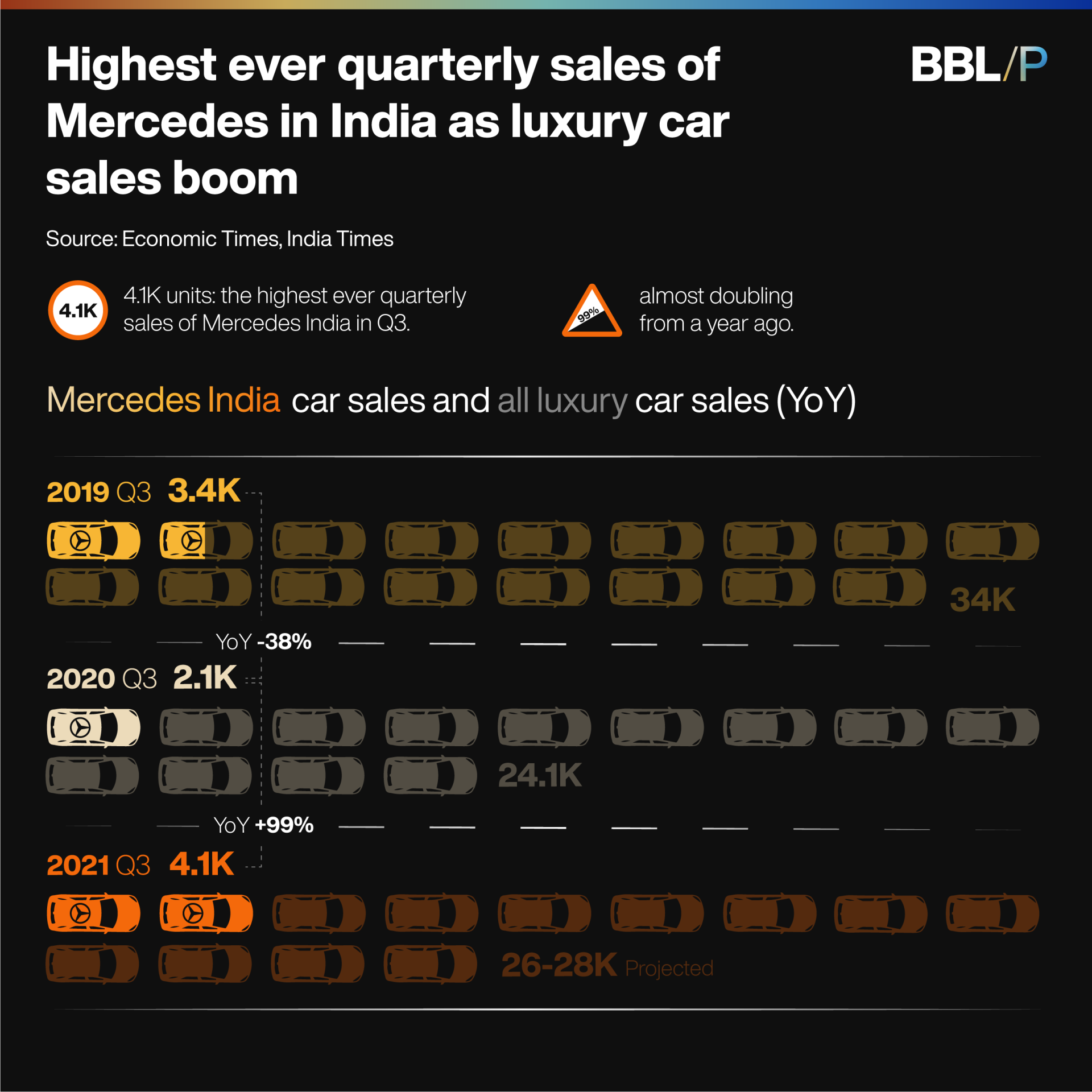 In

Insights

Confidence is back amongst the elite in India as luxury car market leader posts a doubling of sales over 2020. BMW also registered growth over 90%. Combined sales of Mercedes, BMW and Audi make Q3 2021 the best quarter for 3 years and would have been higher were supply not restricted due to the chip shortage.

Of 18 new car introductions to the market in 2020-21, 13 were luxury cars including 10 SUV's. Launches by BMW (4 new cars) Mercedes (3) Ferrari (3) Audi (2).

McLaren debuted in India in June 2021 launching the GT, 720S coupé and spider – a sign of things to come.