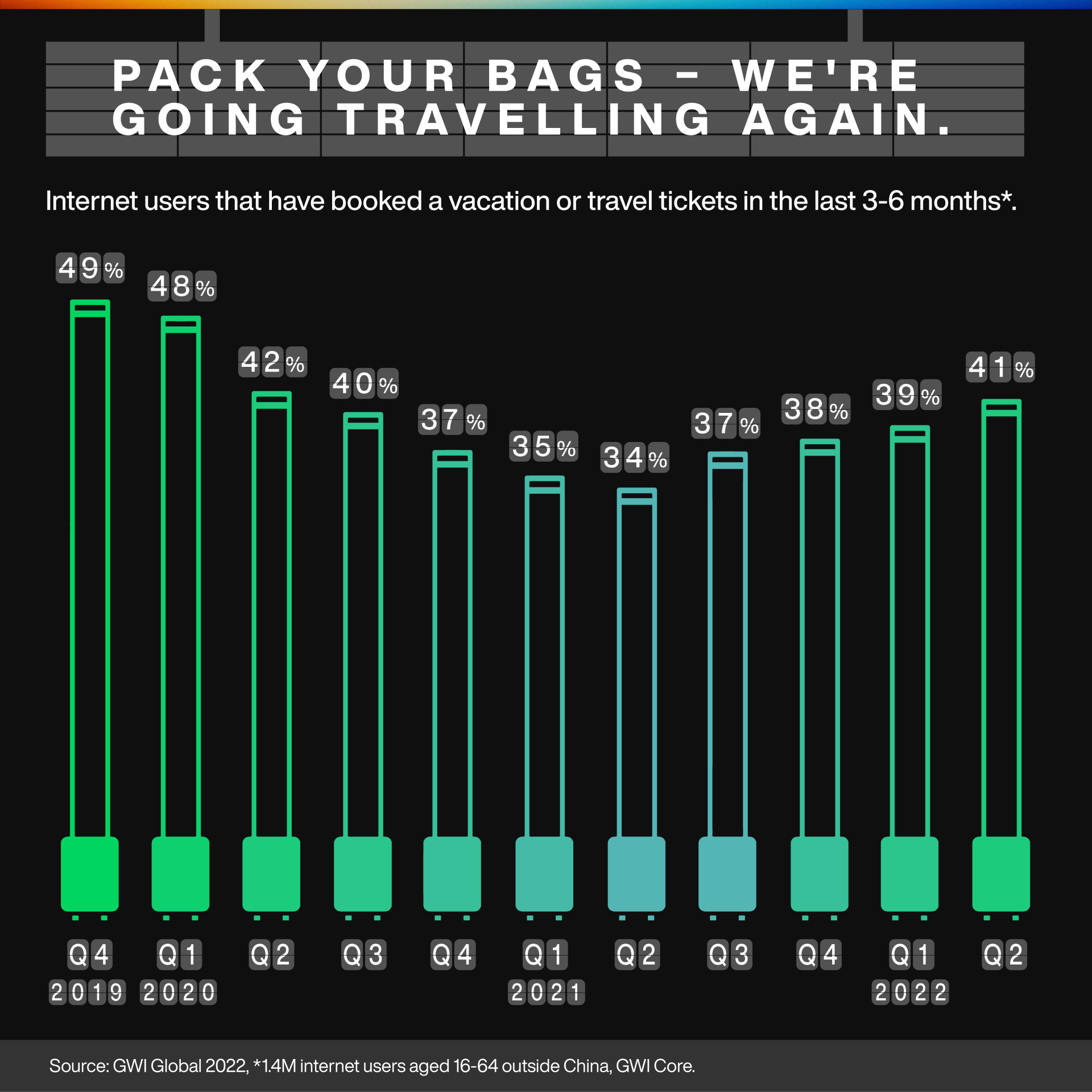 In

Insights

A report from GWI reveals that travel is showing promising post-covid recovery. In addition to near-future bookings increasing, 88% of consumers are planning some sort of holiday in the next 12 months.

When consumers were asked what would bring them joy in the future, 55% said travel/taking vacations – ranking second, only behind spending time with family.

Rest and relaxation, exploring a new place and better weather are the top motivations behind planned holidays. Interestingly, millennials are 22% more likely than everyone else to say they would spend extra on treating themselves when travelling. Extra spending would go towards goods and services such as flights, duty-free shopping and accommodation.